In November 2018, when I conducted my first fieldwork for our Gold Matters project, the town of Tarkwa in Ghana was unusually quiet. Although unusual, it had been like this for several months. Whereas Tarkwa is known as a bustling mining town – hosting not only some of Ghana´s largest industrial mines, but also numerous artisanal and small-scale gold mines and associated processing centres – at the beginning of 2017 this image changed drastically. In April 2017, a coalition of printed and online media declared ´war on galamsey´, a campaign against (illegal) artisanal and small-scale gold mining (ASGM), in Ghana commonly known as galamsey). In June 2017 the Ghanaian government too embarked on an anti-galamsey programme, which resulted in the establishment of an inter-ministerial committee on illegal mining and an associated taskforce commonly known as #galamstop.
The anti-galamsey programme addressed serious issues in the ASGM sector, including environmental impacts such as water pollution or the destruction of land. Subsequently, the programme received support from various corners, including environmental NGO´s like A Rocha Ghana or individual inhabitants of mining towns who were frustrated by the negative effects of ASGM. As one inhabitant of Tarkwa argued ´galamsey mining just destroys everything´. Moreover, besides this environmental concern, #galamstop addresses forms of illegal mining, including the involvement of Chinese miners. The Facebook page of Galamstop, for example, frequently posts reports and photos of ´CHINESE ILLEGAL MINERS ARRESTED!´. This attention to Chinese miners extends the scope of #galamstop beyond environmental concerns, but also draws attention to questions of redistribution and ownership; i.e., which actors are entitled to profit from the ASGM sector and in what ways?
Although #galamstop was supported by several actors in Ghana´s mining landscape, other opinions did exist; unsurprisingly as galamsey offers a vital livelihood opportunity and the effects of the war on galamsey could be observed in towns like Tarkwa, although some operations and several processing and smelting centres remained in business, many others stopped. Workers waiting impatiently for the ban to be lifted or, sometimes, tried to find alternative (often badly paid) jobs. Moreover, taxi drivers had less customers; fuel stations had lower sales; bars were not overcrowded on Premier League football days anymore; stories of criminal activity as a result of unemployment circulated and many people were frustrated, sometimes criticizing the government by stating things like ´we didn´t vote you (into power) to come and chase us´.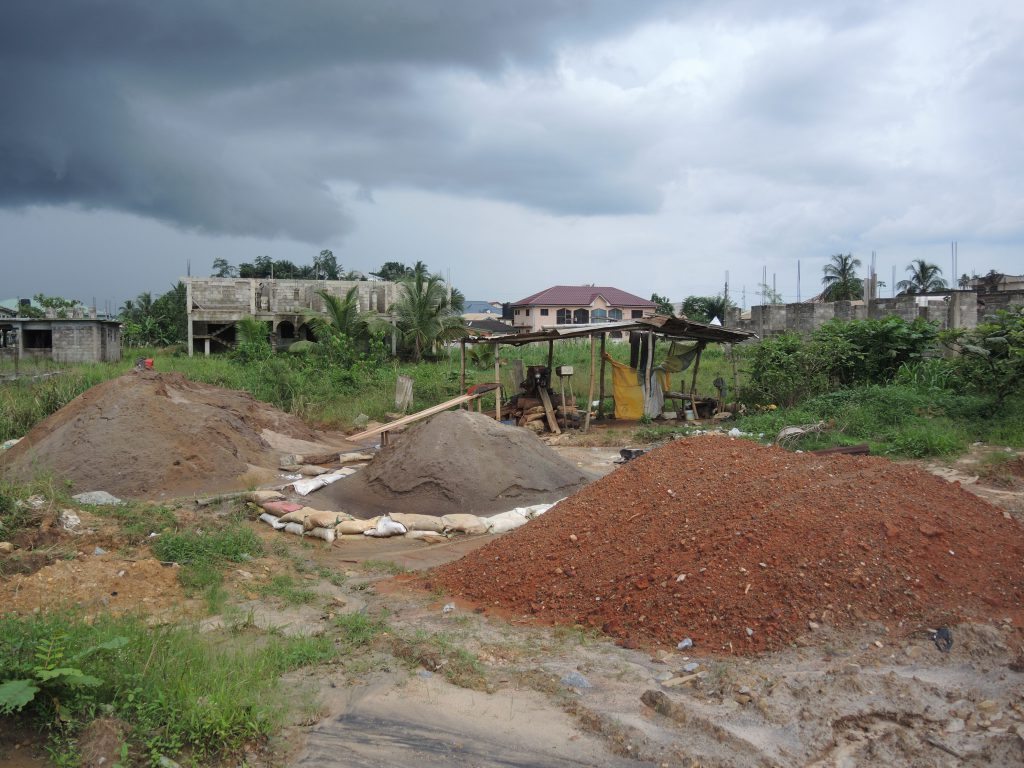 While the description above obviously simplifies the dynamics of #galamstop, if there is one thing that transpired during this first Gold Matters fieldwork it was not only the contested nature of ASGM in itself, but also the contested nature of anti-ASGM programmes. As such, the situation in Tarkwa, which was expected to be temporary, raises numerous important questions for the Gold Matters project: what is the importance of ASGM to people´s economic livelihood and identity? How is sustainability framed and by whom? Do people´s interpretations of sustainable practices involve issues that are broader than environmental impacts? Which kind of actors engage in pro- and anti-ASGM debates? How is legality and illegality constituted? What governing bodies are involved and how does governance translate from theory to practice? Most importantly, the contested nature of ASGM also directs our attention to miners themselves. Indeed, key in the Gold Matters project is how these actors experience their position in and envision their futures with or without artisanal and small-scale gold mining. These questions, as well as many others, are certainly being taken up by the Gold Matters project, while recognizing there are no easy answers or so-called quick wins.
Robert Pijpers